---
CaliPlus Your Best Solution to enhance your Erection Naturally!
 THE most common sexual disorder to afflict men in the world today. Erectile Dysfunction can strike at any age or stage in your life and is probably the single most demoralizing factor in a man's life. Men with this condition shy away from relationships and experience poor self-esteem. Surveys have shown that Erection affects 2 in 6 men and ONLY 1 in 15 men actually seek treatment. Are you among these men?
It occurs when a man is unable to maintain an erection long enough for sexual activity. Although stress and depression can also lead to it, doctors have discovered additional causes such as:
Reduced blood flow or even damage to the penile nerves
Hormonal imbalance – Reduced levels of testosterone
Medications and drugs– medicines used for heart problems, high blood pressure and anti-depressants.
Alcohol and illicit drugs also play havoc with the nervous and vascular systems when used over a long period.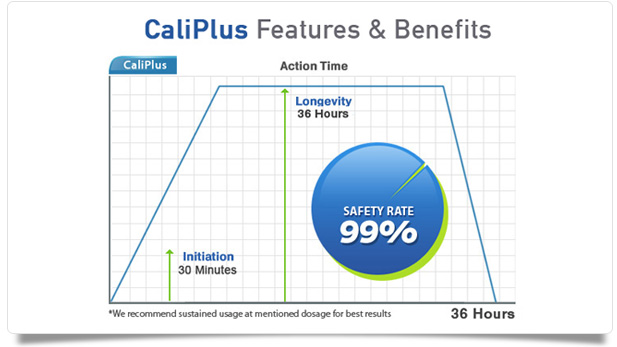 ---
Share this Product
---
More from this collection