Vplus Male Enhancement Natural Hard erection
---
Promote 

erection

 of the penis

to give

 firmer and harder erections naturally.

Intensify your libido and appetite for sexual pleasure.

Strengthens your sexual stamina.

Boost your sexual desire.

Stronger sex drive

Works naturally on enhancing your erection quality day by day until you get the result you want ROCK HARD ERECTION Naturally.
 Male Enhancement with top potent natural ingredients EVER CREATED!
It works by increasing Nitric Oxide in the blood, which leads to the vasodilatation of the penile arteries. Taken daily as a dietary supplement will give you GREAT RESULTS.
How is that done?
The two main ingredients in this amazing male enhancer are:
L'Arginine aids in the increase of nitric oxide which helps in dilating the blood vessels in the genital area and increasing the blood flow given better erection.
Epimedium also known most famously as horny goat weed works as a vasodilator by relaxing the smooth muscle that surrounds blood vessels.This is necessary in order for blood flow to engorge the genital area and promote better erections.
What makes Vplus the best effective male enhancement out there are Other effective ingredients which makes it a complete top science male enhancer like Withania Somnifera and Lepidium meyenii  that work together flawlessly  to increase stamina, energy and sperm count. All of the potent well researched ingredients together work to give you the sexual boost you want and deserve for long term benefits.
The Science

NO is produced from the amino acid L-arginine by the enzymatic action of nitric oxide synthase (NOS). There are two endothelial forms of NOS: constitutive NOS (cNOS; type III) and inducible NOS (iNOS; type II). Under normal, basal conditions in blood vessels, NO are continually being produced by cNOS. When NO forms, it has a half-life of only a few seconds, in large part because superoxide anion has a high affinity for NO (both molecules have an unpaired electron making them highly reactive). Therefore, superoxide anion reduces NO bioavailability. NO also avidly binds to the heme moiety of haemoglobin (in red blood cells) and the heme moiety of the enzyme guanylyl cyclase, which is found in vascular smooth muscle cells and most other cells of the body. Therefore, when NO is formed by vascular endothelium, it rapidly diffuses into the blood where it binds to haemoglobin and subsequently broken down. It also diffuses into the vascular smooth muscle cells adjacent to the endothelium where it binds to and activates guanylyl cyclase. This enzyme catalyzes the dephosphorylation of GTP tocGMP, which serves as a second messenger for many important cellular functions, particularly for signalling smooth muscle relaxation.
Cyclic GMP induces smooth muscle relaxation by multiple mechanisms including:
Increased intracellular cGMP, which inhibits calcium entry into the cell, and decreases intracellular calcium concentrations
Activates K+ channels, which leads to hyperpolarization and relaxation
Stimulates a cGMP-dependent protein kinase that activates myosin light chain phosphatase, the enzyme that dephosphorylates myosin light chains, which leads to smooth muscle relaxation.
In  men with erection issues the erectile capacity of the Corpora Cavernosum diminishes or goes to zero because of a variety of reasons such as vasoconstriction of the arteries supplying blood to it, inhibition of cGMP causing the smooth muscles around the arteries to be in a state of constant contraction or systemic failure of the hypothalamus or the pleasure centre in the brain to release parasympathetic signals. VPlus reverses the above through the use of its key ingredients L-Arginine and Maca by activating the production of NO in the blood plasma and restricting any cGMP inhibition, causing vasodilation of the penile arteries and muscle relaxation of the smooth muscles causing easy blood flow in the Corpora Cavernosum, which once filled with blood causes an instant erection.
"NO OTHER PRODUCT CAN MATCH THE EFFICIENCY IFOR LONG TERM BENEFITS THAT VPlus™ PROVIDES "
Ingredients

Our herbal formulation contains extracts of six Ayurvedic herbs. The combined effect of these herbal ingredients makes VPlus™ Tablet a balanced combination of different types of aphrodisiacs for the management of loss of libido and mild to moderate cases of weak erection issues.
 All the herbs present in VPlus™ Tablet are being used effectively since thousands of years in humans. VPlus™ Tablet can also be used by sexually active healthy males to enhance their stamina & performance.
The herbs in VPlus™ are tested on the scientific parameters and all are found to be having aphrodisiac activity. Ancient literatures also support the use of these herbs in the males with loss of libido and erection issues or other sexual problems.
COMPOSITION:
Each Tablet contains:
1. Small Caltrops (Tribulus terrestris):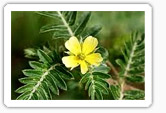 2. Indian Ginseng (Withania somnifera):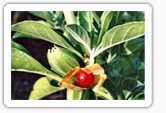 3. Indian Spider Plant (Chlorophytum arundinaceum):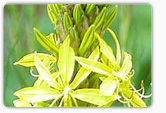 4. Velvet Bean (Mucuna pruriens):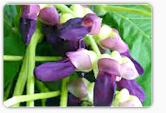 5. Nutmeg (Myristica fragrans):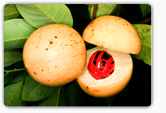 6. Black Pepper (Piper nigrum):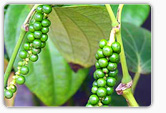 I have carefully studied the ingredients of VPlus™ and found that this is an effective male enhancement formula. The tablets contain natural herbs which increases blood flow to the penis resulting in larger and firmer penis. VPlus™ tablets contain a variety of potent herbs which have proven effects on improving sexual health.
By taking VPlus™ daily one experiences an increase in sexual desire, an improvement in performance, as well as increased energy and pleasure during sexual activity. I have been recommending this product  and they have shown positive results. As a doctor, I would recommend this product as a safe and natural male enhancement formula.
-Dr. Paul Henry, Austria
Customer Reviews
"I felt improvement in my libido within just few weeks…"
Within 2 weeks I was totally amazed with it's benefits! My erections were harder and more firm and my stamina for sex had increased. I felt improvement in my libido within just weeks! My wife is so happy…"
-Michael S., New Jersey
"Now I'm in charge of my sex life…"
I've tried several other products, but none have worked as well as VPlus. The results were noticeable (ask my wife!) and now after 6 months I am perfectly in charge of my sex life.
Darren K. Australia
---
Share this Product
---
More from this collection